Wordweaver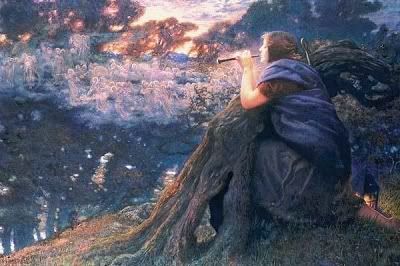 The soul believes
in everything
except what we name
impossible,
so my soul must have
seen you while I was
sleeping because

in dreams
you were always
there,
though I never knew
your name.

For half a lifetime I saw
the spiritlands in your
eyes though
I had yet to see your face,
and you were as
real to me as the God
of my childhood
before I touched
God through your words.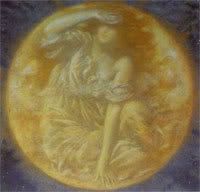 I sat on the shore
in those clean linen
summers and
believed the earth
watched through a
living jewel,
something like a lens
that sees Truth
magnified

and the Truth was
the dream of you:

first mist,
then an angel, then
a man.

And above me
--that sky!--
singed and scrambling
out to sea;

that color made me
believe you were
possible.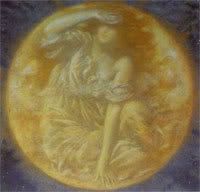 How many ways
did you say
"I love you"
like an acrobat of
words
whipping confections
out of air,
lotus blossoms from
the vacuum,
and chiseling
landmarks
in High Renaissance
gold?

But the most beautiful
word, there at the
bottom of each
masterpiece . . .

was your name.


© Patricia Joan Jones