Blue Jewel
"Oh lovers, lovers it is time
to set out from the world.
I hear a drum in my soulís ear
coming from the depths of the stars."
~Jalaluddin Rumi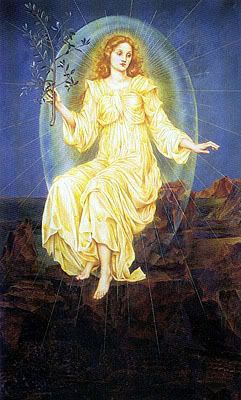 What you see in the cradle of
dreams knows no doubt.
You believe as you follow your
spirit through its portal,
you believe as you flee the
shadowland of mortals
who reach for the highest
glass jewel,
then sleep among stones.


Lay me down upon
your mist, flaming soul,
your blue perfume, my new skin,
your breath, like
hummingbirdís flight,
blurred petals,
lathered air,
and take me where I can glow
with the blood of the ocean,
or clutch the windís hair
and become its crystal sheets.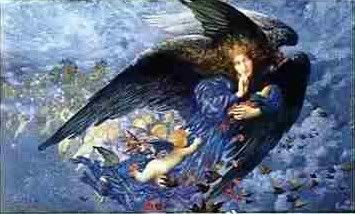 The sea wants to
drape me in its
folded lace,
strands of sun,
chiffon stolen
from its private sunsets,
but I think Iíll move
toward the stars

where the Universe has
spread its heart out like a net
and my eyes melt in its ice
and I walk across its kinder soul
and it shows me things that
could frighten a body . . .

Spirit gazing.
two eyes closed,
one wide open,
touring the quantum field,
a quasar's ghostly mind,
the web of love all around.

There are no questions now
and this is no dream.


© Patricia Joan Jones